section-84707ba
White Tyger
Project Task: A brand new band just got together and chatted to us about a website presense but with no initial idea on what they wanted. They gave us just enough info about the band and we then set out and created a full website with ecommerce, Instagram, Facebook, Spotify and Bands In Town integrations.
Features included:
Ecommerce shop
Integration to Facebook, Spotify, Instagram
Integration to Mailchimp
Mobile optimised
Integration to Bands In Town
Full training so client can self run website
section-78adcc9
What the client said...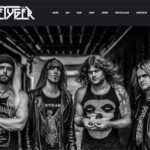 We have all been very lucky to have met Jay. We feel that the work and time and effort he has put into our band in such a short space of time has been beyond 100% professional.
Jay helped us by setting up a business plan where one of the first steps was by getting ourselves out there by having a professional and well built website. In a matter of weeks without any delay we worked with Jay getting this website together.
At first we were a little bit worried as to knowing what exactly it was we needed to do as being a new band trying to break on the scene we didn't really have the knowledge on how to update our gig list or merchandise tabs on it. But lucky for us Jay has helped us and made it very easy for us to update and work on.
All in all a very professional business man and it shows how dedicated he is when someone comes to him with a job. If you want a really professional looking website then all we will say is he is your man. 5 star service.
Jack Ryland-Smith - Musician
eCommerce
Music